Shop Tour
Since 1994 JP Guitars has been creating custom made hand crafted musical instruments from scratch. When we say, "Hand Crafted" We mean it! Many manufacturers claim to make "custom instruments" but when you do your home work you find out that they are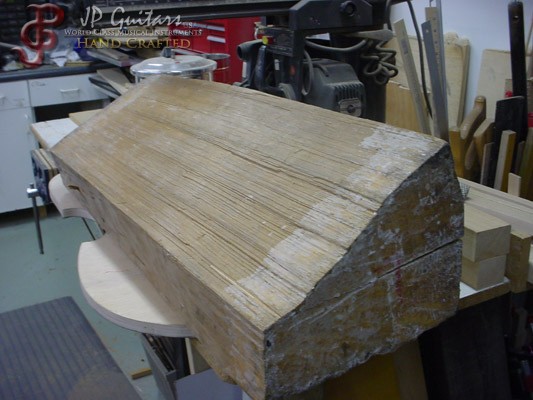 using machining for the body and neck. Only the highest level of guitar luthier can hand make a world class instrument and at JP Guitars, we have that experience!
Starting from a raw tree trunk we begin our amazing process of building a custom hand crafted musical instrument. Once you have picked out your wood we then start to custom cut the exterior to fit your desired shape and size.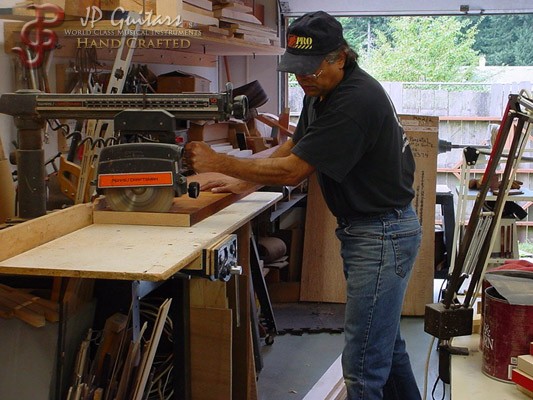 Don't know what woods you want or need? No problem! We have over 35 years of experience working with woods and we can suggest something to fit your needs. We can even help with your selection of pickups, accessories and other hardware!
We let you be involved in the process as your dream instrument is being built, painted and finished.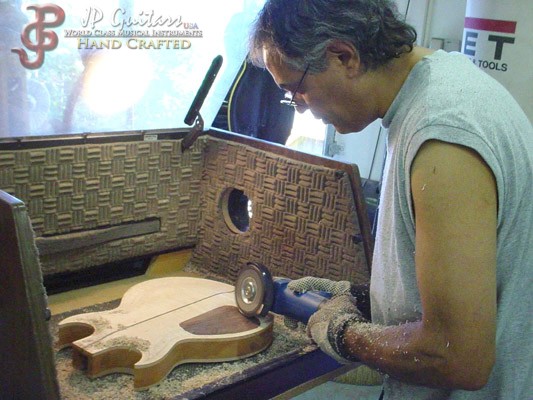 We're always excited to see your dream come to life. We look forward to that day when you finally have your dream instrument in your hands!
Custom Made, Hand Crafted, World Class, Musical Instruments! That's a mouth full but it's truly the only way to describe what we do and the level of our experience. See why TOP PROFESSIONALS trust JP Guitars to design and create their musical instruments.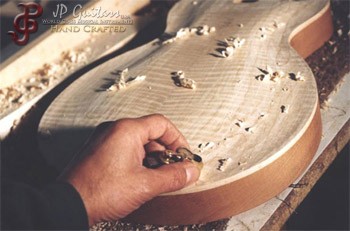 "The 3 Most Important features
to any musician when buying
a quality instrument are how it
looks, sounds and feels"
– Jack Pimentel